About Logan Kurtz
Revenue Optimization
& Lead Generation
➢ Logan Kurtz is an American entrepreneur. He is the founder of the technology and marketing company Wisly Marketing, which is a revenue and lead optimization firm based out of Woodland Hills, Los Angeles, California.
➢ Over the past nearly 10 years in digital marketing, Logan Kurtz has demonstrated the ability to generate revenue for his clients through Social Media Marketing (SMM), In-Depth Analytics / Attribution Tracking, Search Engine Marketing (SEM), SEO, Email Marketing, and Conversion Rate Optimization (CRO).
➢ Currently, he personally manages over $10,000,000 USD in ad spend, spread across various social media marketing and search engine marketing platforms. In 2020, he took a company from $0 to $730K in annual sales in seven months.
➢ Logan Kurtz was awarded the coveted Facebook Blueprint Certification by Facebook in 2017, in recognition of his knowledge and experience managing Facebook and Instagram campaigns. He is also Google Ads (AdWords) Certified and Google Analytics certified– titles he has held since 2015. His work resulted in Definite Possibilities and Wisly Marketing being awarded the achievement of Google Partner.
➢ He is a revenue generation professional within the Digital Marketing Industry. He has a track record of growing leads by over 2,500% and generating sales of over $40,000 with a $3,000 ad spend budget. He is capable of developing new strategies fast to generate an increase in sales as there are changes in the market.
➢ He is an innovator, a marketing specialist, and a business development specialist. He is dedicated to improving companies by achieving growth through new initiatives and the design and execution of innovative marketing programs.
➢ Through his experience, he has gained valuable knowledge on how to adequately research and analyze companies and develop marketing plans to increase their ROI by managing their KPI's. In addition to his marketing skills, he has first-hand experience in accounting, economics, and client relationships.
Education
University of Arizona, Eller College of Management
2013 - 2022
---
Logan has been featured in...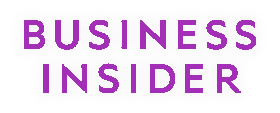 ---